In sports and in life, we're always looking for an edge to make us better. And when the mind is better, the body will always follow along.
That's certainly the case with NuCalm, which has worked 54 professional sports teams in the past decade, including the current NBA champions, the Golden State Warriors. Using decades of world-class neuroscience, the NuCalm products help eliminate stress, improve sleep and enhance focus.
This breakthrough technology platform safely and predictably allows you to manage your mental states on demand. NuCalm works through patented, clinically-proven neuroacoustic software that guides your brain waves to different frequencies: from the highest frequencies associated with peak mental state and concentration to the lowest frequencies associated with deep sleep. The biggest advantage to you is that this technology is all-natural, non-invasive, easy-to-use, and works every single time you use it.''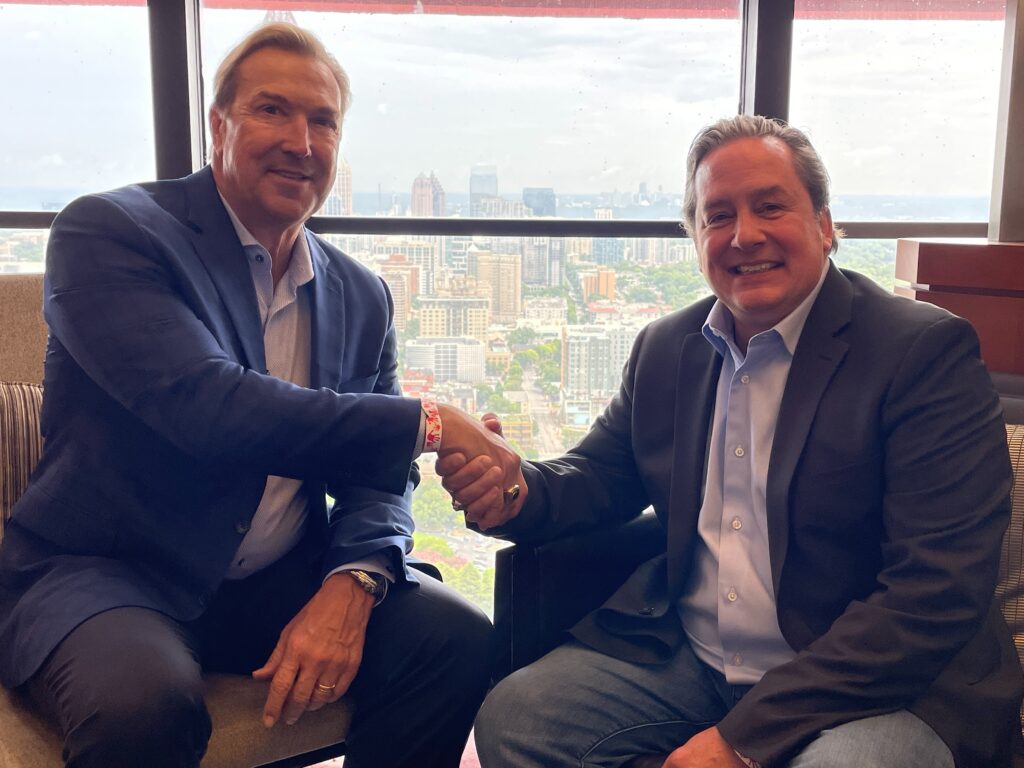 For the third episode of the ''Tallen Time'' podcast, Terry Tallen and I sat down with NuCalm CEO Jim Poole to learn more about this compelling and transformative product, which is now available to the general public, and the positive effects it's having with people around the country.
"We specialize in stress management, and we've figured out a way to solve stress, which is a really big deal,'' Poole said. "Stress has a way of nefarious way of finding its way into every aspect of our lives. As a human, if you want to want to perform better, if we can hold down a stress response, we liberate you to become the best form of you possible. It's very complicate neuroscience, but it's also very easy to use.''
"There's not one person in the world who can effectively manage stress on their own. We've figured out an easier way to do that, and NuCalm has grown into a product that now everyone can use.''
The ''Tallen Time'' podcast series focuses on sports, business, mentoring , leadership and philanthrophy, and NuCalm has a long history of improving performance in athletes. Tony Robbins is a proponent of NuCalm, in fact, Tony and Jim Poole personally trained the NBA world champion Golden State Warriors in how to maximize the benefits of NuCalm.
NuCalm uses biochemistry and physics to simply slow down your brain-wave function to create a healing zone for the body during sleep. A disc is applied to the wrist, and the mask is used to block out any light. And as you listen to music, the method of action of the science is pacing the brain like a pace car in a NASCAR race. It gives your body healing time.
This month, NuCalm just surpassed 100 million minutes of its patented neuroacoustic software played since they launched our consumer subscription. Since 2021, they have four products that are available on a subscription model.
· NuCalm- recovery, restoration, and resilience (12Hz- 4Hz, Alpha and Theta brain waves)
· Focus – clarity, concentration, and comprehension (20Hz – 15Hz, Beta brain waves)
· Ignite – high intensity, peak performance (41Hz – 39Hz, Gamma brain waves)
· DEEP SLEEP – deep, dreamless sleep (4Hz – 0.5Hz, Delta brain waves)
"I personally use NuCalm, and it's helped me tremendously,'' Tallen said. "I love the sleep aspect of Deep Sleep, but ''Focus'' is also terrific because it helps me visualize what I want to do with the rest of my day. It's helped with planning aspects of my life and my stress management. In sports and business and every walk of life, if you're stressed, you're not at your best. I derive numerous benefits from being a regular NuCalmer.''
Terry Tallen is a former two-time college football captain, bowl champion and long-time commercial real estate developer and philanthropist. This is the third podcast in the series.
To watch the complete podcast, CLICK HERE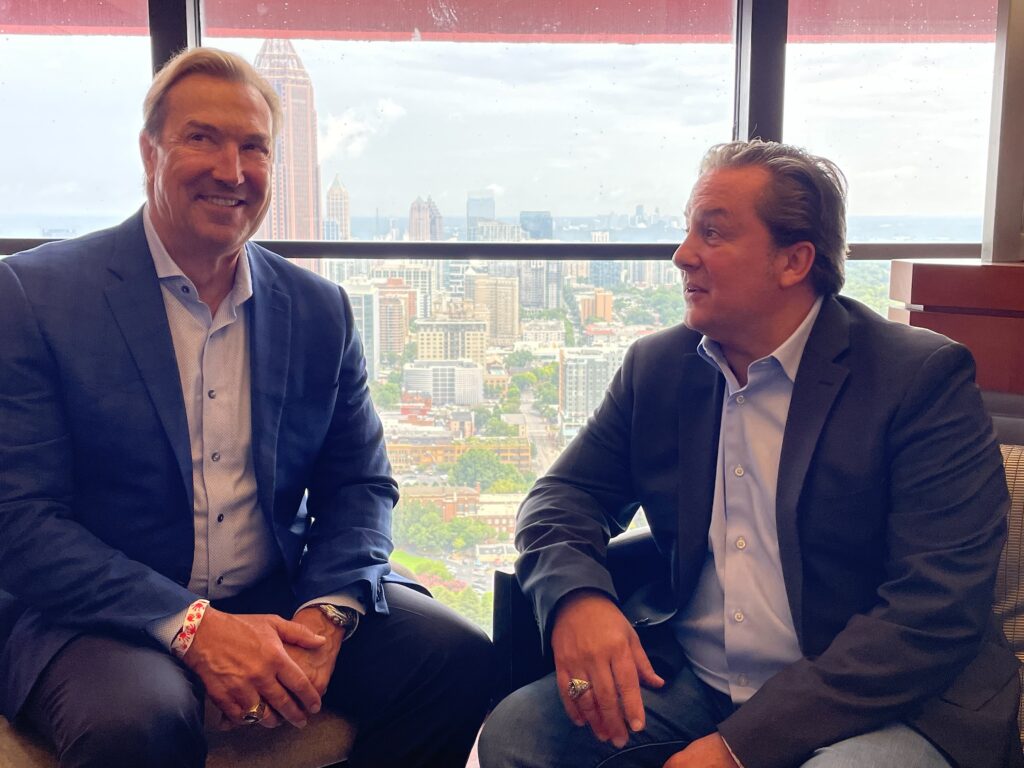 Earlier 'Tallen Time' episodes
EPISODE 1: Take a behind-the-scenes tour of the Terry Tallen Indiana Football Complex in Bloomington, Ind., a world-class locker room and training facility built thanks to a $2 million donation from Tallen. To watch the show, CLICK HERE
EPISODE 2: The great Lee Corso, the face of college football on ESPN's ''College Gameday'' show, has never done a podcast before, but he sat down with Terry Tallen and host Tom Brew for an hour-long football conversation that was full of funny stories and Coach's prediction fore the 2022 CFB National Champion. This episode also chronicles Coach Corso's and Terry Tallen's respective journey's in navigating the world in Division-1 college football. To watch the show, CLICK HERE