For Terry Tallen, paying it forward and giving back go hand in hand. The former Indiana football captain and successful commercial real estate entrepreneur is proud to make philanthropic contributions to his alma mater, but what matters even more is playing a mentoring role in help student-athletes become successful in business after graduation.
"One of the things that you learn about a lot of football players is that they are very smart. They're highly intelligent on the field, and then they move on to building a career, too In my business career, I didn't really have a mentor, I was sort of on my own. I was going up against second-and third-generation kids, and I would tell them, 'I'm a middle linebacker.' But I learned, and I wound up beating all of them. "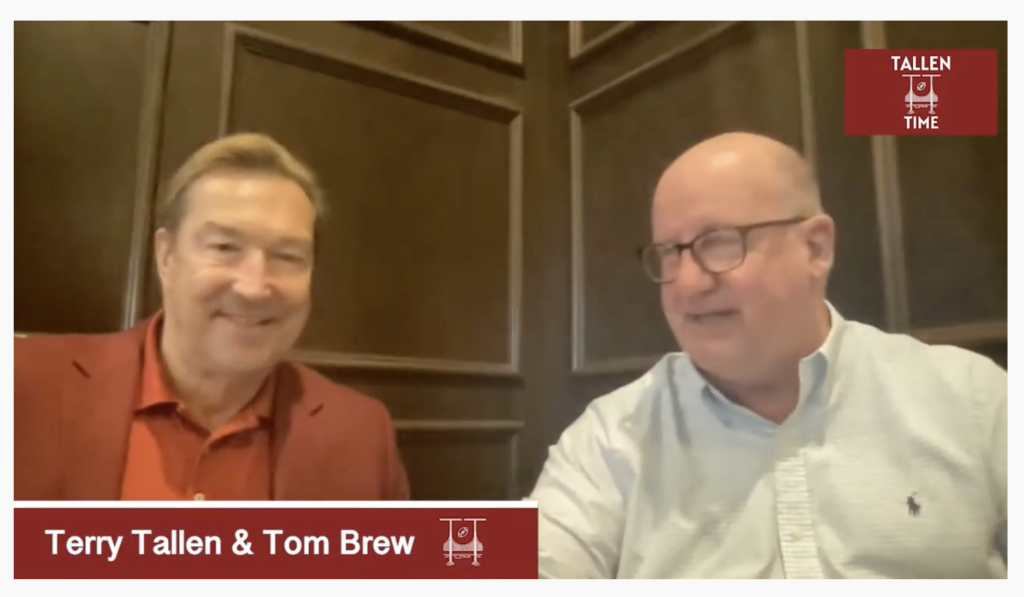 For 14 years now, Tallen had funded a full football scholarship at Indiana, and many of the recipients were also Kelley School of Business students, like Tallen was in the late 1970s and early 1980s. He donates a lot of his time to help business students as well.
"It's the opportunity that they get, and I love that, to be able to help these young men in their business careers after football. We do that with the Kelley School of Business too, and guide them down all the right paths. It's how you go about your business. We try to help them with what they learn and put layers in to help them see not what they have to do, but what they get to do.
"A great example of that is we went to a private equity class and to have that kind of education, we didn't have any of that when I was here. Indiana's real estate school, which is run by Doug McCoy, is that everyone now comes out of school already being an analyst and they get great jobs coming out of college. We did a case study together and we met with the students. The kids love it because it's right here in French Lick, Ind., and for the kids to be able to see it and have a product to work on and be creative and help us figure out what we want to build on. It's refreshing to do something without any creative restraints. The students love that, and for me it's great fun.''
Tallen donated $2 million to build the Terry Tallen Indiana Football Complex at Memorial Stadium in Bloomington. It now puts Indiana on par with its fellow Big Ten brethren, something that hasn't always been the case when it comes to facilities. Tallen was thrilled to do it, and he loves seeing the current players enjoy the facilities so much.
"The gift of the football facility is to help the program and help with recruiting. And to see them all be so thankful, that really makes me feel good. There was no magic to this for me other than hard work. With all that was available to me here at Indiana, I was able to write my own script. I've had many people help me along the way, but my career was something that I had dreamed up, and it's been great to experience the success I've had."
To watch the entire podcast on mentoring, CLICK HERE